Heather K. Sisk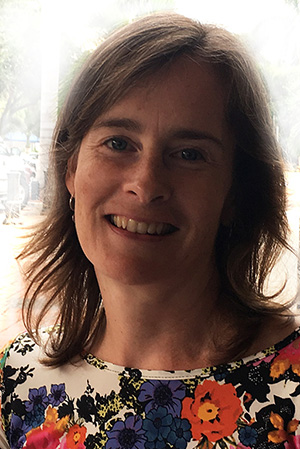 Professional Spiritual Director and Retreat Leader
MDIV, MA Spiritual Direction, The General Theological Seminary of the Episcopal Church, NYC
Member of Spiritual Directors International
Ministry Goals
As a spiritual director, I act as companion with individuals and groups seeking to deepen their relationship with the Divine. Prayerful listening and reflection allow room for the Spirit as guiding force to flow as the intended "director." I seek to facilitate such environments for spiritual inquiry through direction sessions, communal prayer, quiet days, retreats, and the visual arts.
Spiritual Direction & Related Ministry
MDIV 2020, The General Theological Seminary of the Episcopal Church
MA Spiritual Direction 2010, The General Theological Seminary of the Episcopal Church
Postulant for Ordination, The Diocese of New York – current
Seminarian Assistant, All Saint's Episcopal Church, Manhattan – current
Seminarian, Grace Church, Manhattan – 2018-2019
Facilitation of Individual and Group Spiritual Direction,  2009 -current
Retreat and Quiet Day Leader, 2012 – current
Member of Episcopal Church Visual Artists, 2012- current
Facilitation of Centering Prayer, 2012-current
Episcopal Evangelism Society Grant, awarded for Retreat: "Mary Magdalene as Role Model for Spiritual Direction," 2010
Clinical Pastoral Education, I Unit, St. Luke's and Roosevelt Hospitals, NYC 2008
Four-year volunteer Delegate to the UN Commission on the Status of Women and Children through the Anglican Observer's Office to the United Nations, 2006-2009
Retreats & Quiet Days
I have had the opportunity to facilitate retreats and quiet days at the Duncan Center of Delray Beach, Fl; Adelynrood Conference Center in Newbury, MA; at The Cathedral of Saint John the Divine, NYC; The Center for Chrisitan Spirituality at General Theological Seminary, NYC; as well as for Companion chapters, and at the parish level.
Other Education and Background
I am trained as a Board Certified Clinical Anaplastologist in Facial Prosthetics through Columbia University & the Bronx VA Medical System's Maxillofacial Technician program. My business is Boca Facial Prosthetics.
Prior to attending seminary I worked as an administrator and educator in environmental programming – and in administration, programming, curation and collections in natural and cultural history museums. I earned my BA in Human Ecology from College of the Atlantic in Bar Harbor Maine.