The Rev. Heather K. Sisk, M.Div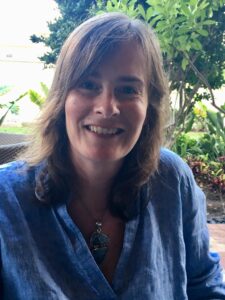 Heather is an Episcopal priest, spiritual director, artist and environmentalist. She earned both a Masters in Spiritual Direction (2010) and the Divinity Degree (2020) from The General Theological Seminary of the Episcopal Church.
Heather is a life-long Episcopalian and PK (priest's kid). Her meditation practice began in the context of Tibetan Buddhist practice more than twenty years ago which laid the foundation for her approach to Christian meditation. Heather married into a Jewish family and her ministry is inspired by interconnection, interfaith, mystical approaches to spirituality, and creative collaboration. She lives in Dutchess County, NY with her husband Craig Gordon. Her background includes a BA in Human Ecology, non for profit administration and environmental education, as well as the medical arts. (Heather was board certified in Anaplastology creating oculars and facial prosthetics.)
See Heather's sculpture here.
Member of Spiritual Directors International
Retreats & Quiet Days
Heather has been offering retreats since 2012 at centers including:
Trinity Retreat Center in Cornwall, CT; The Cathedral of Saint John the Divine, NYC; The Center for Christian Spirituality at General Theological Seminary, NYC; the Duncan Center of Delray Beach, Fl; Adelynrood Conference Center in Newbury, MA; The Center at Mariandale in Ossining, NY; as well as for Companion (SCHC) chapters; and at the parish level.